Harley Synn Escort - Interview
Q:Do you have a list of clients that you see regularly that you have formed a special bond with? Would you feel 'cheated' if they saw another girl like how hairdressers get mad at you if you get your hair cut somewhere else?
A:I would never feel cheated. The only time I would feel slighted is if he/she/they were seeing someone I introduced them to and kept it hidden, but that wouldn't be out jealousy but more hurt that they didn't know me well enough to know I would be happy for both him and my fellow worker. There's plenty of dick in the sea why bother stressing about one...there's no dick shortage
Q:What makes you notable among other providers? What exactly, you believe, you're good at? What makes your service unique? What is your favorite kind of service?
A:Well, word of mouth spread and it's often clients that determine this for you. Currently some say through reviews that I provide incredible oral service due to my ability to by-pass the reflex that causes one to gag. I must admit I do enjoy this service alot and I think that also plays out when those reviews get posted. I also enjoy full on "from the moment you walk in the door" role play and fantasy enactment. I'm very open minded and I find when people are comfortable and share their desires I am able to provide a scene that is almost exactly as they described.
Q:What types of clients do you deny to meet? Are there any restrictions?
A:Anyone who requests unsafe service. If you ask me you've asked others and someone has said yes along the way and that immediately puts you in a risk zone that I refuse to step into. 2. Those that I catch deceiving me 3. Those that attempt to or plot to circumvent my restrictions.
Q:What is the strangest request you have ever had from a client?
A:To meet him for a session at his wedding reception. You'll have to ask me if I went or not :)
Q:What did you want to be when you were growing up?
A:I never imagined being one single thing always envisioning myself doing a multitude of things..which is exactly what happened.
Q:Has being an escort changed your view of men?
A:Not at all, but It has got me quite intrigued with the relationship man has with his penis..it's facinating!
Q:How long have you been working as an escort?
A:I've been a sex worker on and off since 2013
Q:What's the best bit about being an escort?
A:I can work in my other job in the social service sector doing the work that feeds my soul.
Q:What don't you like about being an escort?
A:Stigmatization, Marginalization, Loss of Rights,
Q:How often do you work per week?
A:Everyday
Q:What are your turn-offs?
A:Bullshit, Hypocrisy, & Baby Corn.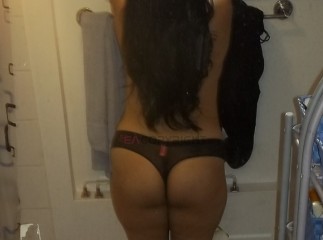 26 May 2018
KinkyElle Escort - Interview
Q:Do you have a list of clients that you see regularly that you have formed a special bond with? Would you feel 'cheated' if they saw another girl like how hairdressers get mad at you if you g...
Read more