Jenna Rose Escort - Interview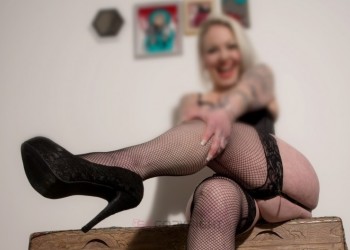 Q:Do you ever get nervous before meeting a client? Is it kind of like preparing for a first date?
A:I get nervous for most sessions, unless they are a regular.
Q:If someone wished to become an escort, how would you recommend they go about it?
A:I would suggest they do a lot of research prior to starting. If possible, get a mentor that will help and support you at the start.
Q:Can you tell us a bit about your first escort job?
A:My very first session was a complete disaster! To this day, I am still confused about what happened.
Q:What did you want to be when you were growing up?
A:When I was very young, I wanted to be preformed of some type- ballerina, dancer, singer, etc. Pretty much anything that involved wearing beautiful and sparkly dresses. When I got to high school, I wanted to be a psychologist or sociologist.
Q:Has being an escort changed your view of men?
A:Yes. It has shown me there are still real gentlemen out there.
Q:How long have you been working as an escort?
A:Approximately 2 months
Q:What don't you like about being an escort?
A:How dangerous it can be for all involved.
Q:How often do you work per week?
A:3-6 times per week, no more than 3 clients in a day (usually 2 one hour appts and 1 HH).
19 Apr 2017
MsManda - Interview
Q:Do you have a list of clients that you see regularly that you have formed a special bond with? Would you feel 'cheated' if they saw another girl like how hairdressers get mad at you if you g...
Read more